Timely benefited Foshan Chancheng Central Hospital 600 - access control was successfully launched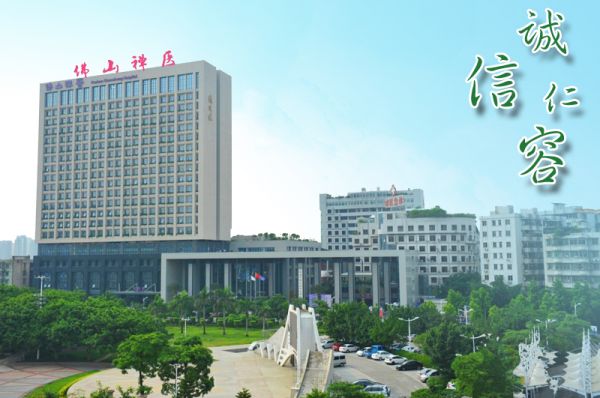 In July 2017, the "Foshan Chancheng Central Hospital" access control system was officially launched by the time-based distributor. The project is to use the company's new access control system to replace the existing access control system of the hospital, covering the size of the hospital more than 600 doors, on-line products including reading heads, controllers and software and other products. For the smooth implementation of the project, prior to the start of the project, the company's leadership attached great importance to the project, set up a project team for the project, assigned professional technical personnel to support dealers to follow up the implementation of the project, to ensure that the project is completed on schedule, in August, the project All of them have been successfully debugged on the line, and have obtained unanimous recognition and favorable comments from customers and users.
Foshan Chancheng Central Hospital (referred to as zen doctor) was established in 1958. It is located in Chancheng District, the hinterland of the Pearl River Delta and the third largest city in Guangdong, Foshan City. It is a medical, rehabilitation, scientific research and teaching center. National Grade-A Large-scale General Hospital, Non-affiliated Affiliated Hospital of Guangdong Medical University, Foshan Clinical Medical College of Guangzhou University of Traditional Chinese Medicine, Postgraduate Training Base of Jinan University, Postdoctoral Workstation, Bethune-style Advanced Collective of Guangdong Province (The Only City), National Chinese Medicine The work demonstration unit and China's non-public hospitals ranked second in competitiveness, and Guangdong's large-scale general hospitals ranked second in the province in terms of overall satisfaction. Zen doctor covers an area of more than 50 acres (over 120 acres of planning land), construction area of 120,000 square meters, opening 1,200 beds, in 2016 the amount of outpatient visits reached more than 256 million people, the annual hospitalization of more than 50,000 people. In 2017, it was the first "five-star hospital" in China with "Hospital Star Rating". The successful implementation of Timely Products in this hospital has promoted the brand awareness of Isrich's products and laid a solid foundation for the implementation of our large-scale access control system.
The timely access control management system provides strong protection for the security of access control systems in government, enterprises, schools, parks, and public places. The system software supports batch access authorization, access record query, real-time access control monitoring, access control triggering, and security linkage. Alarm, fire-fighting linkage, anti-copy card, area APB, electronic map, LED display, remote door open, mobile door open, two microcode open door and other powerful functions; system hardware support single door, double door, four doors, eight doors, Flexible selection based on actual application scenarios;